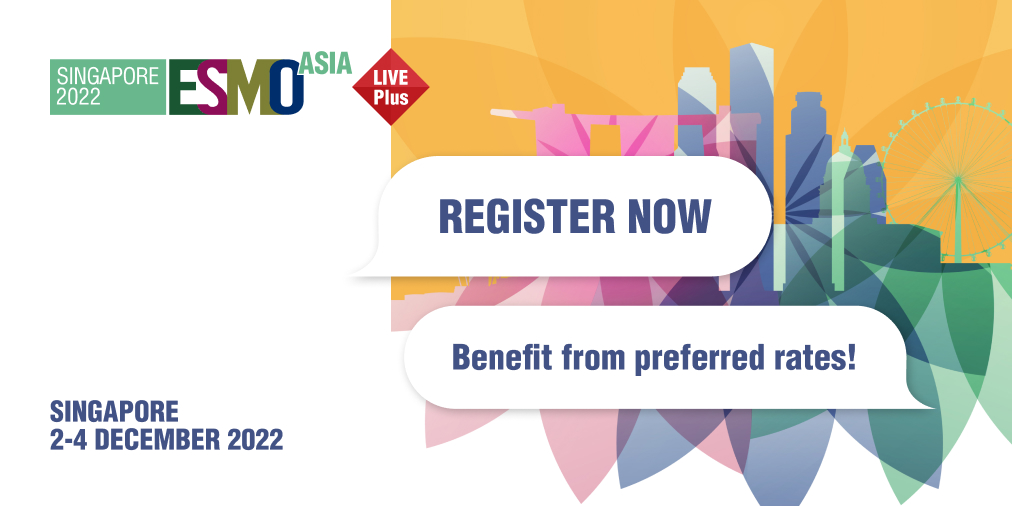 The ESMO Asia Congress is the annual event where global and Asian cancer professionals come together, to present and discuss the latest scientific and clinical advances across the entire field of oncology, of relevance at a global level, and for the Asia-Pacific region.
The ESMO Asia Congress is recognised for its outstanding scientific programme, covering breakthroughs on the most prevalent cancer types in the region, and offering high quality multidisciplinary educational sessions, including the Pan Asian Adapted Guidelines Lectures, conceived to share best practice standards of care for cancer patients.
The innovative, LIVE Plus, Congress format will offer participants the option to attend in person, in Singapore, or online, through a virtual platform, from 2 to 4 December 2022.
ESMO is committed to making the latest scientific data and the highest quality education available to all professionals working in oncology wherever they are based. The ESMO Asia Congress 2022 will offer a return to an in-person experience, accompanied by unique networking opportunities, as well as the convenience of an interactive virtual format for those who may choose to take part from a distance.
Registration: esmo.org/meetings/esmo-asia-congress-2022/registration